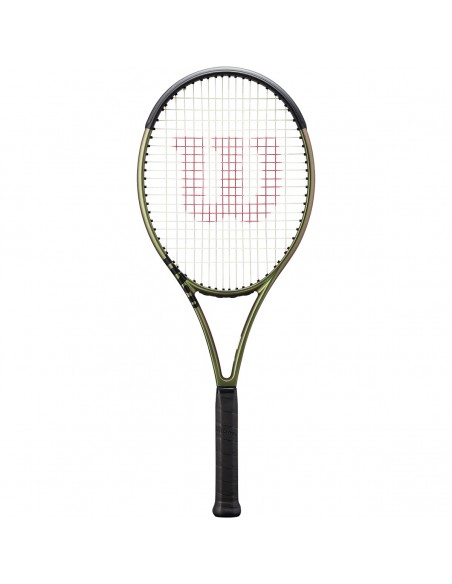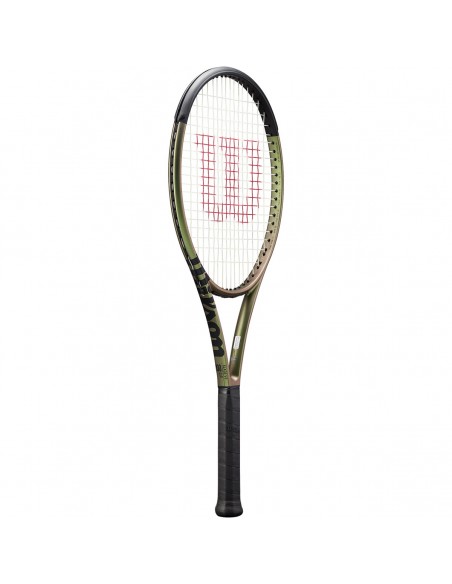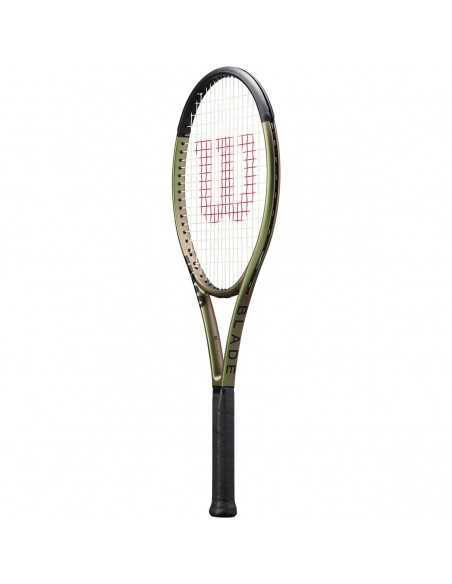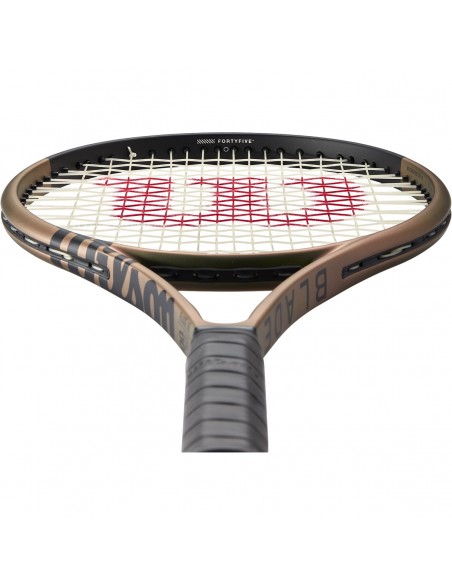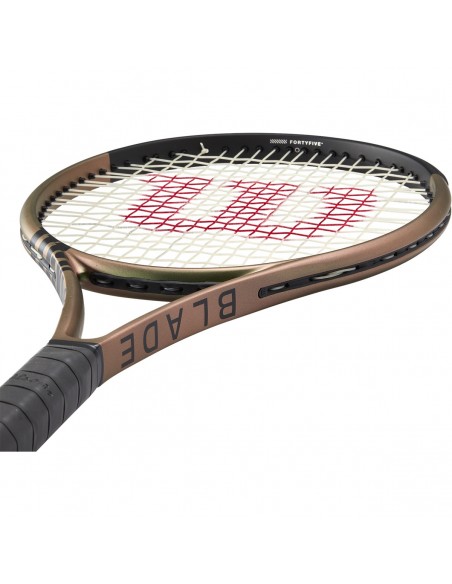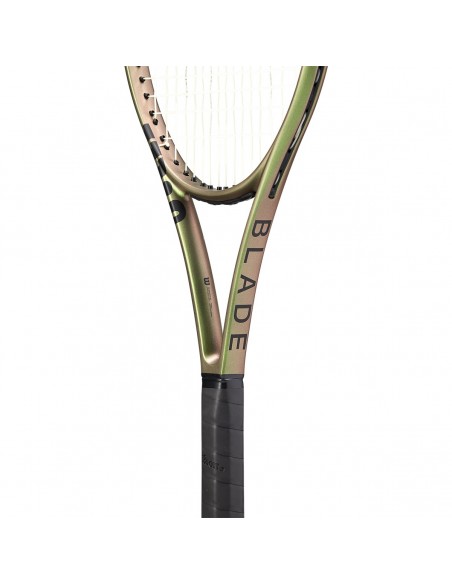 Wilson Blade 100L V8.0 TennisRacquets
Wilson
The Wilson Blade 100L V8.0 offers power and maneuverability at a weight of 285g. The 645 sq. cm. headsize offers good off-center forgiveness.

String pattern 16x19 to improve your ball touch, allows more spin.
The WILSON Blade 100L v8 tennis racket has an eye-catching design that comes with the improved feel and flexibility of the series, combined with an easier swing experience that is suitable for beginners, strong juniors and experienced club players.

At 100 square inches, the medium headsize provides a balance of power and control potential. The open string pattern improves string movement for easier access to spin while inducing a trampoline effect for better power generation. The slightly lighter than average weight of the racquet provides stability with maneuverability for a balance of power and control, as well as an easier swing experience than the heavier members of the Blade series. The balance of this racquet enhances the power and feel of a dynamic game with faster racquet head speed for improved spin and power generation associated with fast, decisive volleys. The racquet is also highly flexible, allowing for longer ball-to-string contact time for improved ball feel.

Wilson has updated the Blade series with a few key technologies: FORTYFIVE, first used in the Clash series as FreeFlex, is a material construction process that increases the flexibility and stability of the racquet, while DirectConnect merges the shaft directly with the tip of the handle, further improving stability.

Players who want the look and feel of the Blade but need a lighter racquet should look to the WILSON Blade 100L v8.
Poids (en gr)

Rigidité

Length

Stringing plan

16x19

Screen

Level of play

Intermediate

Series

Blade

Balance

Brand

Wilson

Technologies





Profile of the frame
Grade

Comments (0)
No customer reviews for the moment.